What is a MyEducator course?
Interactive Text
World-renowned academics wrote each course with students in mind. Students and instructors can highlight and take notes all from within the browser.
Try it out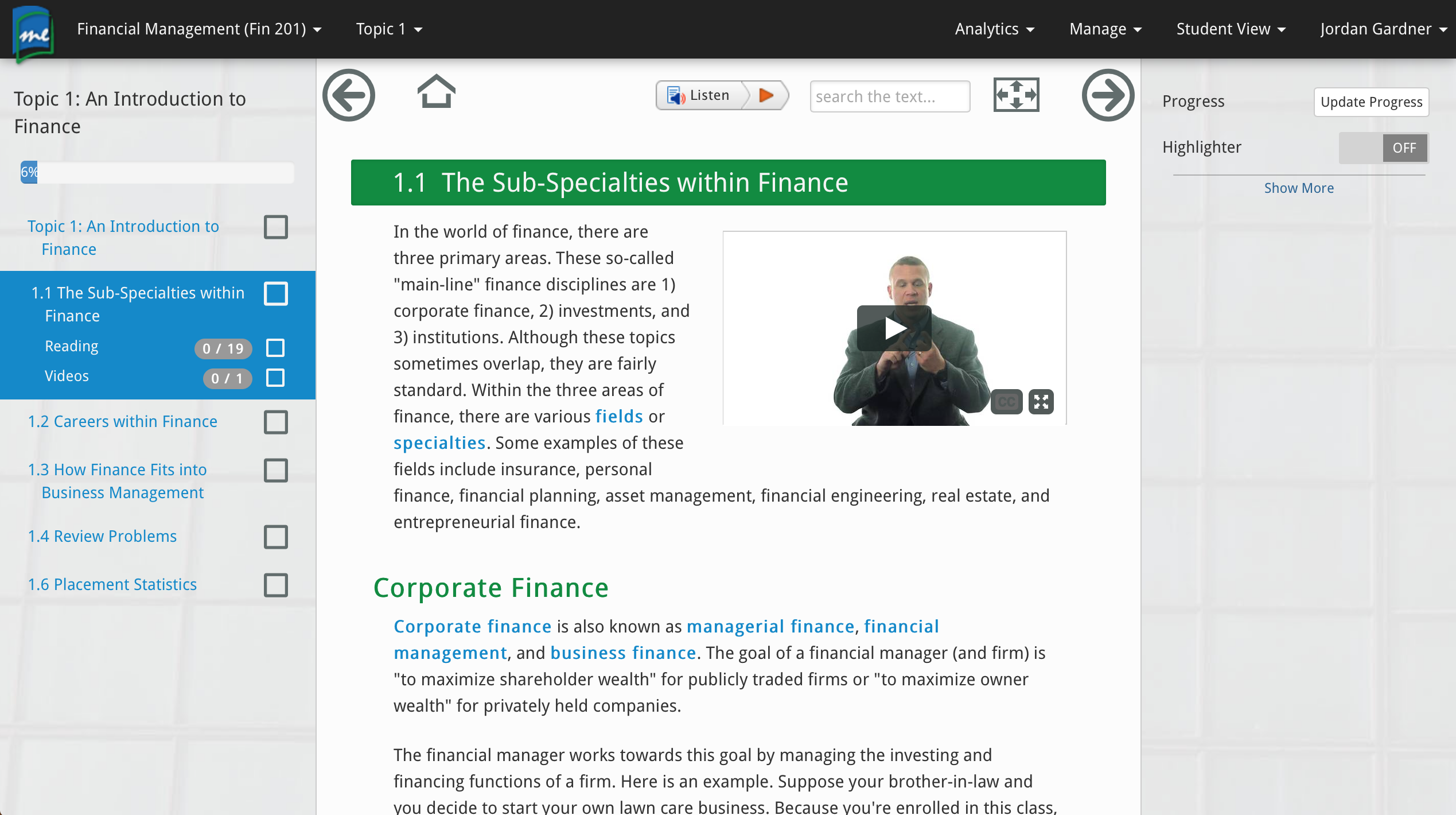 Instructional Videos
Students can watch authors and industry professionals explain concepts, discuss supplementary material, and provide real-world examples.
Auto-Graded Assessments
Each course comes with pre-built, embedded assessments. Use these as they are or customize them to your preferences. Make them required or just for student review. The choice is yours.
See how it works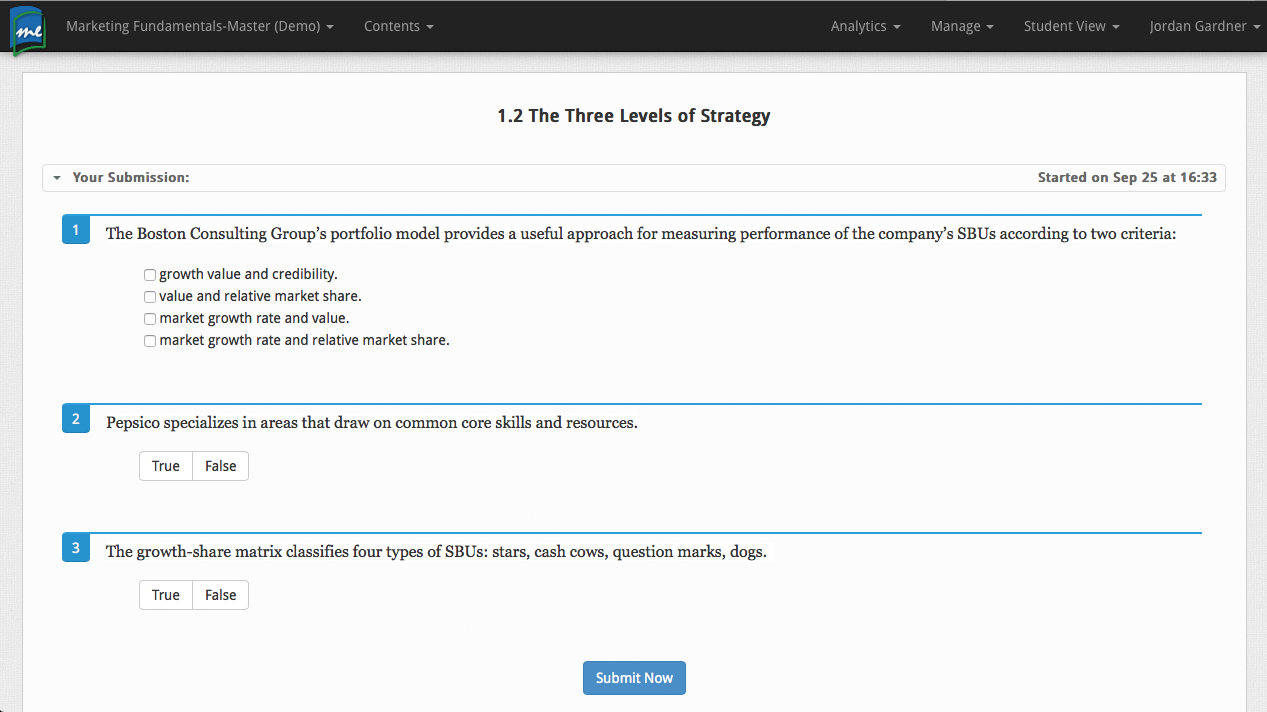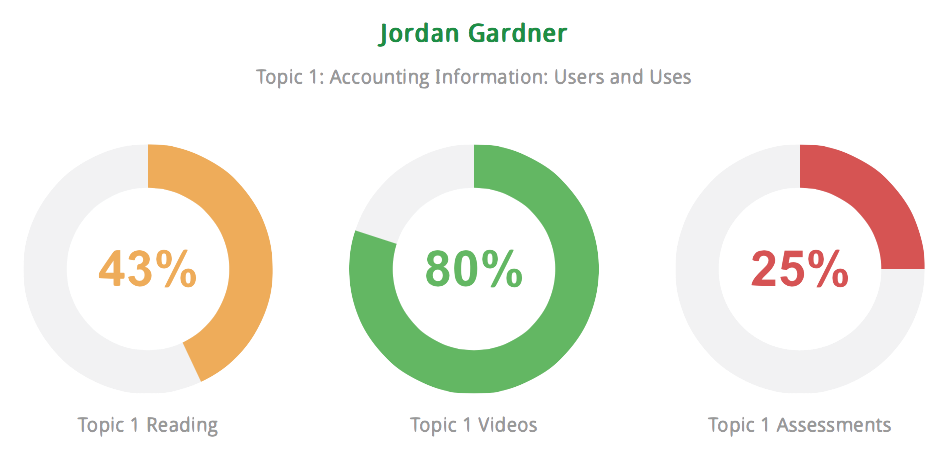 Powerful Analytics
Have your students been reading the text? Watching the videos? How have they performed on the assessments? MyEducator Analytics help you track student engagement and course progress. Get a high-level snapshot of your course or drill down to a specific student. MyEducator's insightful analytics help you give personalized attention to help each student succeed.
See for yourself
Find Out More
We want to help you build your course. Get in touch with us to view a demonstration of what a MyEducator course can do for you.
Contact us